Culture of Envelopes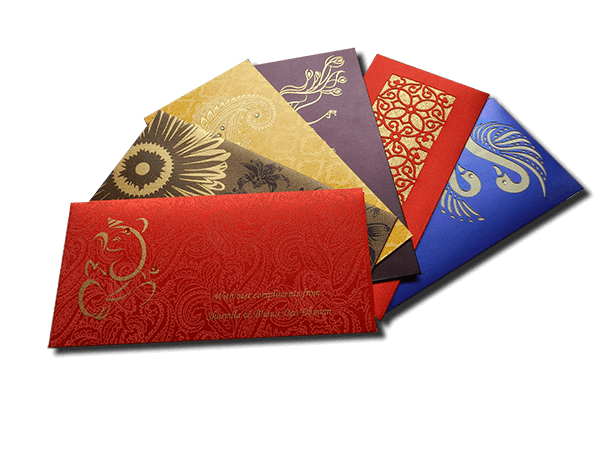 Hello everyone,
All of you must have heard of the word "envelope".  Today, we'll discuss about the envelopes culture that is being followed from ancient times.  According to sources, the first envelope was made of paper in BC.  Envelope is just a plain thin paper material to hold cards, letters, money, etc.
From then, it has taken many forms.  Today, it is made of designer paper, satin cloth fabric, wood, gold plated, electroplated.  Envelopes have changed form according to the modern society and culture.
In India, envelopes are used for many different purposes and on various occasions.  You give money, cash, gift card, letter in envelope, documents, greeting cards in envelopes to raise the value of the gift.
There is an old running tradition in India to gift money/cash what we call as Shagun on various occasions like weddings, birthdays, house purchase, indian festivals like Raksha Bandhan, Diwali, Dussehra, Bhai Duja, Holi, etc, almost on every occasion.  Earlier, people used to give the money openly in hand without putting in any kind of cover but with changing traditions and society, many different kinds of beautiful envelopes are made that are commonly called as Shagun Envelopes or Money Envelopes to put the cash inside as this reflects style and leaves impression to the person receiving the shagun.  People give money in the amount of 51, 101, 501, 1001, 2001, 10001 that are considered auspicious numbers, especially in Hindu religion or you can call them as magical numbers.
You can also view the latest available shagun envelopes of modern times at http://www.lotuscardstudio.com/shagun-enelopes-online where there are different colors and designs.  You can even purchase from the above link with delivery to your home.