Red Magnet Dazzling Wedding Card with Golden Flower Design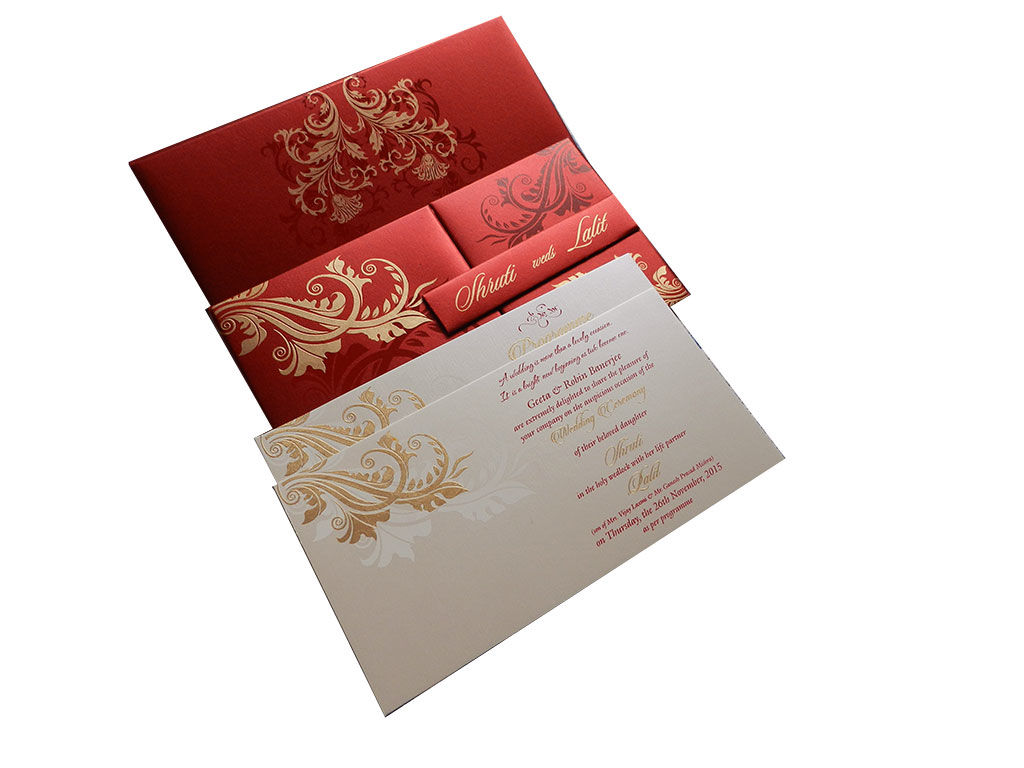 Lotus Card Studio invites you in pleasure to look at our most loved and widely preferred Wedding Card of all time.  The card is crafted with the super fine quality papers in red.  Red color is the symbol of love and so this wedding invite is just the perfect match for any marriage.
Invite comes with an envelope, a card and two inserts (leafs).  Envelope has golden black combination of swirl floral pattern.  The card is ornated with swirl floral designs on left and right halves with a rectangular magnetic strip having the couples names.
Inserts are magnificent in opal color with swirl florals and the wordings written in combination of red and golden to glorify the wedding invitation.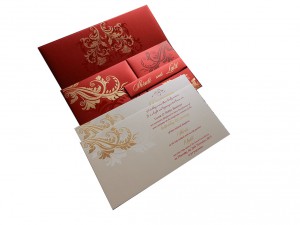 You can also view the video of the invite that will give a true idea of the quality of the item.
You can customize it and place an order online and get the invite delivered to your doorstep.
Shop now: http://www.lotuscardstudio.com/red-wedding-card-with-golden-flower-design-wc-83.html
Lotus Card Studio — Invite in style
Tags:
designer wedding cards
,
indian wedding cards
,
online wedding cards
,
vibrant wedding cards
,
wedding cards delhi
,
wedding invitations