Buy Wedding Cards Online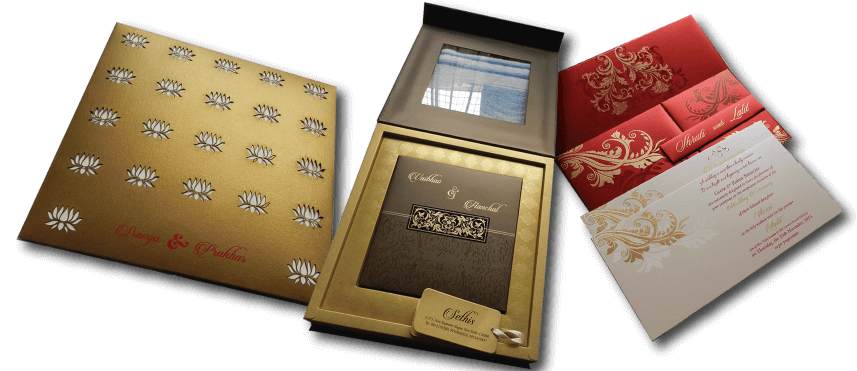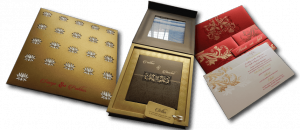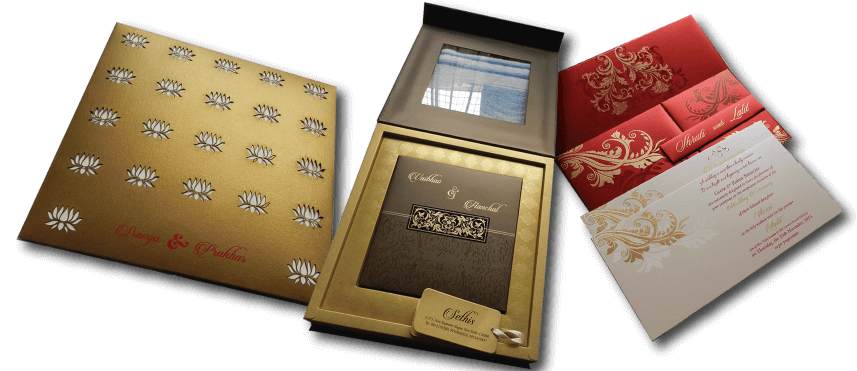 Lotus Card Studio is the prime manufacturer of selected designer wedding cards.  We are our own designers and make selected cards.  To satisfy our customers, we always come up with how to show the card as real as we can through Photos, Videos.
Customers demand for sample cards to have the look and feel of it so that they can trust and order it.  But it leads to increased cost of customers as making and sending a single sample will cost a lot more.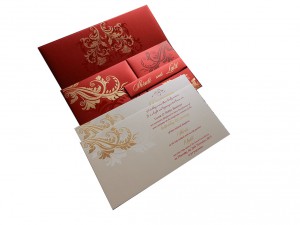 In addition to it, this will add to the time because first, the sample will reach in few days and then after finally placing the order, delivery of those will take additional days.  So to avoid these overheads, we have made videos of the wedding cards that can be viewed on our Wedding Card Product Page by clicking on See Video.  This will give you a good idea of our product quality.
Many customers have been satisfied with the Videos and none of them have regretted on the decision of purchase thereafter.
For the cards where videos are not available, you can always request for it by commenting on this post or contacting via phone or email sales@lotuscardstudio.com  We will immediately shoot a video and upload it to have your satisfaction.
Visit our online wedding cards gallery to shop now.
Happy Shopping!!