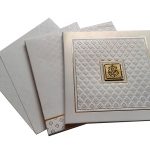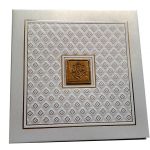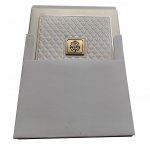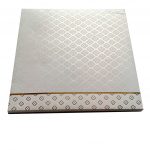 White Invitation Card with Raised Texture – WC_64
Code: WC64
1.32$
White invitation card having a golden frame. Card has raised texture (fabric style in paper). Lord Ganesh sits in the center raising the beauty of card. Outer envelope if of white with same pattern as card but not raised and golden bottom.
Out of stock
Highlights:
Worldwide Shipping
Free Printing on multiple areas of entire card
Printing in any language (English, Hindi, Tamil, Telugu and all other)
We make Shagun Envelopes, RSVP Cards, Thank You Cards, Gift Tags, Gift Bags, Favor Boxes all matching with the wedding invitation's design
Didn't like this design? View complete range of wedding invitations
Additional information
| | |
| --- | --- |
| Weight | 256 g |
| Dimensions | 21 × 21.5 × 1.2 cm |
| Color | Ivory/White |
| Orientation | Square |
| Paper | Metallic Paper |
Send your enquiry/feedback to us.
We deliver orders around the world. Expect order to be dispatched within
1-2 weeks
. Shipping company will take around 3-4 working days to deliver to your doorstep.