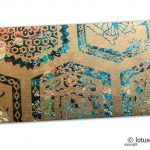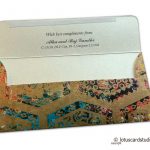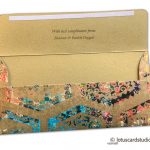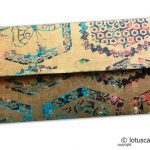 Modern Digital Printed Signature Shagun Gift Envelope
Code: SDE01-PureGold
0.78$
Shagun/gift/money envelope made from textured signature paper with modern digital design. Inside of envelope is made from silver/golden pearl shimmer metallic paper.
Highlights:
Give shagun, money, cheques, gift cards, greeting cards, etc. on different events like Weddings, Anniversaries, Festivals
A self sealing tape is present in envelope flap's inside
Fit for all worldwide currency notes including INR, USD, GBP, etc.
Worldwide Shipping
Free Delivery within India
Only logged in customers who have purchased this product may leave a review.
Send your enquiry/feedback to us.
We deliver orders around the world. Expect order to be dispatched within
1-2 weeks
. Shipping company will take around 3-4 working days to deliver to your doorstep.